06-08-2023
Thanks to the rescue works from 2000 to 2003, the Nemrud monument survived this year's major earthquake undamaged: For example, the critical instable Antiochos statue (see news item 01-07-2003).
Antiochos statue at the East terrace before 2003 and after stabilisation in 2003.
11-07-2023
On 11th of July 2023, a funeral wreath was placed in memory of Dengir Mir Mehmet Fırat.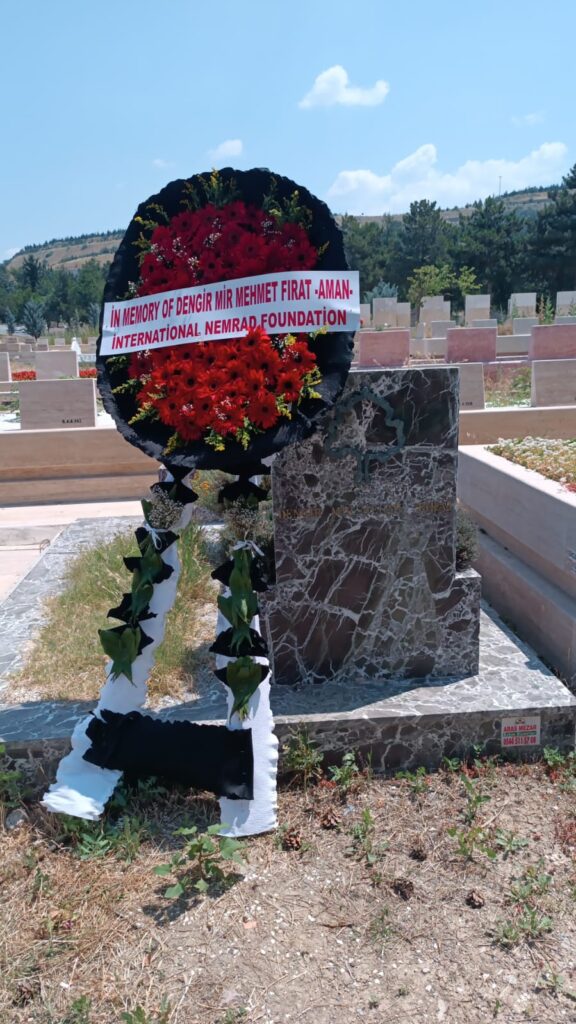 22-06-2022
INF sponsors scientific publications: The Discovery of the Colossal Coronation Horoscope of Antiochus I, King of Commagene on Mt. Nemrud has been published in BaBesch.
11-02-2022
In memory of Jaap Groot who passed away on the 15th of December 2021. Jaap was member of the board and chief engineer of the foundation. His contribution to the Nemrud Project to rescue and preserve the precious stelae and colossal statues will be remembered.
23-06-2020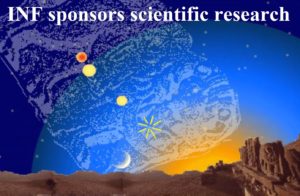 INF sponsors scientific publications. June 17th, The Rosetta Stone and the Nemrud Nomos has been published in Nature-Humanities and Social Sciences Communications. Further publications are The Lion Horoscope: proposal for a new dating (2002) in Babesch and Astro-religion in Commagene (2014) in the book of Herman Brijder, Nemrud Dağı.
In memory of a man – Dengir Mir Mehmet Fırat passed away on 11th of July 2019.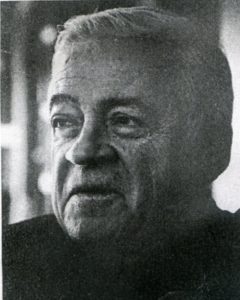 01-08-2014
The Nemrud Dagi book has been published by Professor Herman Brijder of the University of Amsterdam. The book covers the archeological research and conservation works conducted by the University of Amsterdam and the International Nemrud Foundation. In addition, the book provides for an overview of the present knowledge of the Kingdom of Commagene. The Nemrud book has been dedicated to Maurice Crijns.
22-02-2014
INF donated the copy of the original Lion Horoscope relief to the Allard Pierson Museum in Amsterdam.
The museum placed the relief at a prominent location. The unique copy displays the original relief as found in 1883.
30-08-2011
The Minister of Culture and Tourism, His Excellency Ertuğrul Günay, has announced a plan to protect the statues atop Mt.Nemrud. Part of the plan is to remove the gigantic sculptures to a museum in order to protect them from the continual damage by weather.
19-09-2009
The INF receives the first volume model of King Antiochos's head generated through 3-D laser scans at High Tech Campus Eindhoven. The 3-D object was created by successive layers of plastics. It is an accurate copy of the original statue. This is the first time that this technology has been applied in the field of archaeology. The INF's intention is to make these models available to scholars upon their requests.